Western Tyres Ltd sorts, grades then sends your used 'End of Life' tyres to the appropriate recycling facility. Western Tyres Ltd is a tyre collector that receives used tyres from tyre retailers that provide new tyres for the public and trade and passes used tyres on to recycling facilities.
Tyres can be re–treaded, bound into bales, reduced to chips or powder, or sent overseas.
 It has been illegal to dispose of tyres at a landfill site since 2006.
New Life From Old Tyres – Retreading
The best use of old commercial tyres is to have them retreaded.
Retreaded tyres are safe. Since January 2004 it has been a legal requirement for commercial retreads to be manufactured according to ECE Regulations 109 which states that tyres are tested to the same load and speed criteria as new tyres.
Introduction of these mandatory requirements ensures that the quality, integrity and performance of retreaded tyres are on a par with new tyres.
"Whilst a car tyre is retreaded only once, commercial vehicle tyres are often retreaded two or three times and aircraft tyres many times."
Retreading makes commercial sense.
Great Value for Money

Saving money over the high cost of new tyres and commercial tyres are designed to be retreaded.

Retreaded tyres are very green

Each retreaded tyre represents a new tyre that did not have to be manufactured and an old tyre that did not have to disposed of.
Save money and get your retreads today.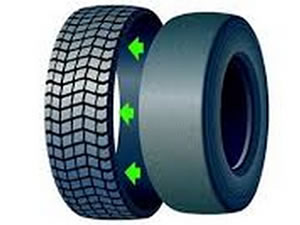 Need a quote for Retreaded Tyes?
Call: 0117 982 3801
 New Life from End of Life Tyres.
Western Tyres Ltd produces PAS108 standard tyre bales for use in civil engineering and landfill infrastruture works.
The PAS was designed to provide a specification for producing compact tyre bales of a consistent and verifiable quality and dimension.
PAS108 bales provides a valuable means of reusing these tyres whilst at the same time, reducing the demand for primary aggregate materials in construction.
Tyre bales can be used for
River bank stabilisation
Flood defences
Soakaway systems
Soil Elevation
Impact Barriers for Race tracks
Road Sub bases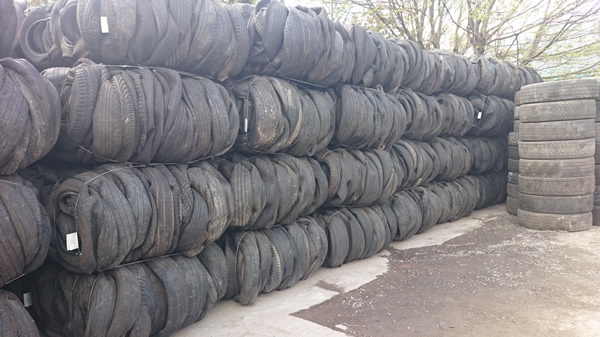 Need a quote for Tyre Bales?
Call: Telephone 0117 982 3801
 Reduced size means new uses.
Shreds, Chips, Granules and Powder

From tyres, to shreds and chips, to granules and powder, we love to see your old tyres turn into amazing things.
| Product | Use |
| --- | --- |
| Cuts, Shred and Chips | Co-combustion with other fuels in the manufacture of cement and lime products |
| Cuts, Shred and Chips | Generation of energy by incineration Shred and Chips As the leachate drainage layer in the construction of landfill cells |
| Chips | Clean cut, as the surface for equestrian maneges and pathways |
| Chips, Granulate and Powder | Resin-bound as a shock absorbing layer for sports tracks and children's playgrounds |
| Granulate and Powder | Moulded products such as tiles, street furniture and level crossing platforms |
| Granulate and Powder | In rubber modified bitumen for road surfacing and repair |
| Granulate and Powder | Carpet underlay and floor tiles Granulate Various horticultural applications such as mulching and soil amelioration |
| Granulate | As a filler, with sand, in artificial turf for sports pitches |
| Granulate | As aggregate replacement in construction products such as building blocks |
| Powder | In industrial adhesives and sealants and in new and retreaded tyres |
New Life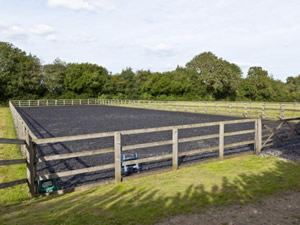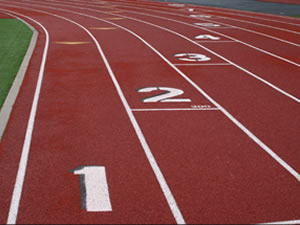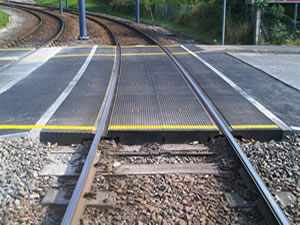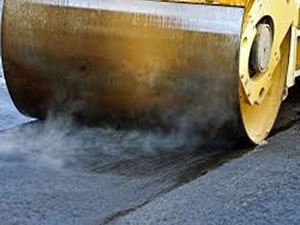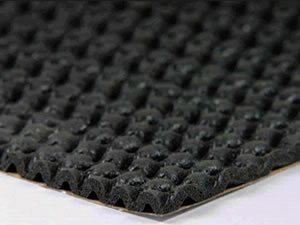  International markets need your 'End of Life' tyres.
Our trading partners ensure that scrap tyres are used in the best possible way.
Tyres are either:–
Re–treaded – The best solution for truck tyres for developing nations.
Broken down into their component parts – Rubber, steel and textile.
Incinerated in cement kilns.
Request a collection today by calling Telephone 0117 982 3801
Ensure your old tyres go to better use.